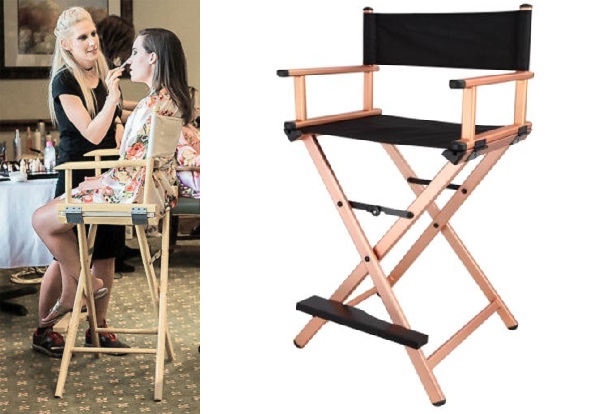 WELCOME TO THE FREEDAH LUXURY
Freedah Luxury has been in the furniture business for over 20 years and have searched the world to find the finest in glamorous mirrors and makeup artist supplies.  Our line is inspired by the vintage Hollywood era of yesterday.  Glam is never out of style and this is no exception.  We designed these vanities to be timeless and functional too.  Who doesn't want to look and feel a little more glamorous?
We have designed and manufactured these high quality and unique vanity mirrors to give you the best lighting you can find.  We use LED lights to assure you that you have a bright reflection.  Our professional makeup artist supplies are the best in the business.  We have several styles and designs to choose from.  Go back in time when things were much simpler. Lavish yourself in quality makeup artist essentials that are meant to make you feel like you're on vacation everyday!
Makeup Artist Supplies
Our clients use our products for everything ranging from film and television to musical theater and ballet. At Freedah Luxury, we feel deeply and passionately about the art of makeup so we've invested ourselves in creating high quality makeup artist tools for beauty industry experts. We've designed products with you in mind, so you can count on our professional makeup essentials to be stylish as well as functional.
Perfect For Travel, Dorms and Beauty Enthusiasts
Not only are Freedah Luxury's much loved products widely used by professional makeup artists but they are also the perfect addition to any beauty enthusiast's collection. Whether you're always on the go, a college student or someone who loves experimenting with makeup, we've got exactly what you need to become the queen that you always knew you could be.
Are you looking for ideas on how to add that personal touch to your vanity space? Perhaps you need a lesson on how to use those new makeup artist accessories you just got your hands on? Or how about tips and tutorials on how to achieve that perfect date night look? Don't fret! Check out our blog for all the best and latest beauty trends and ideas.
TRENDING
Top view in this week
PICK UP IN STORE
Buy online and pick up fast and easy in stores
CUSTOMER SERVICE
Our highly trained staff is always ready and eager to help our customers
HIGH QUALITY
Glam and are vanities are timeless and will never go out of style
PAYMENT SECURE
We ensure 100% secure payment