Life is always a little easier when you have the right accessories. Well, we're about to list 14 makeup vanity accessories that you need to put on your wishlist. The key to picking the right vanity accessories is to choose the ones with the most functionality. You don't want a messy vanity area, which is why organizational accessories should be a top priority.
Makeup Vanity Accessories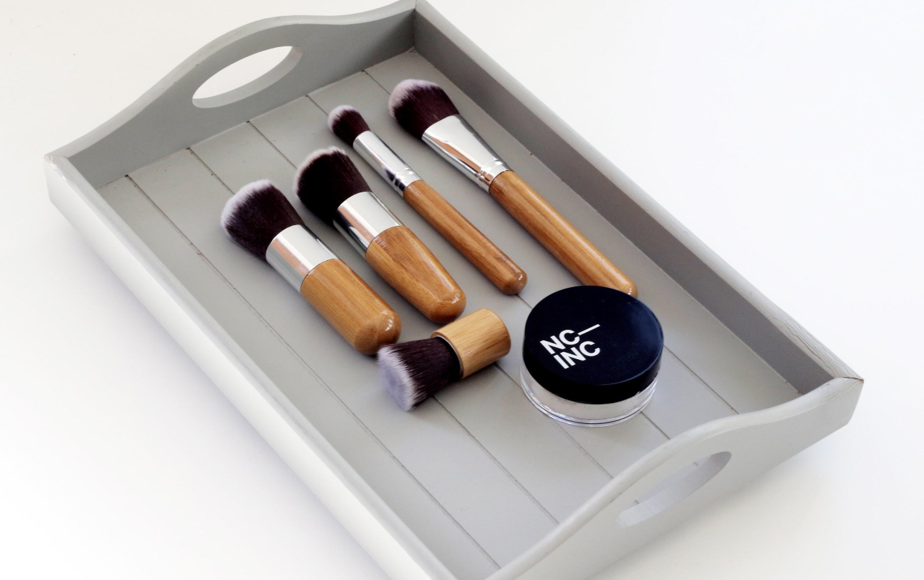 A makeup vanity tray is an ideal accessory for those looking to keep their favorite makeup items out in the open for easy access but still organized enough where it doesn't clutter your vanity area. The tray can double as a place to put your morning coffee, your keys, your phone, and anything else you want to keep organized.
Drawer organizers aren't just for cutlery and keeping your paper clips separated, they double as a great vanity accessory! If there isn't enough room on top of your vanity desk, add these to your drawers so you never confuse your mascara for your liquid eyeliner or your lipgloss for your eyebrow gel ever again!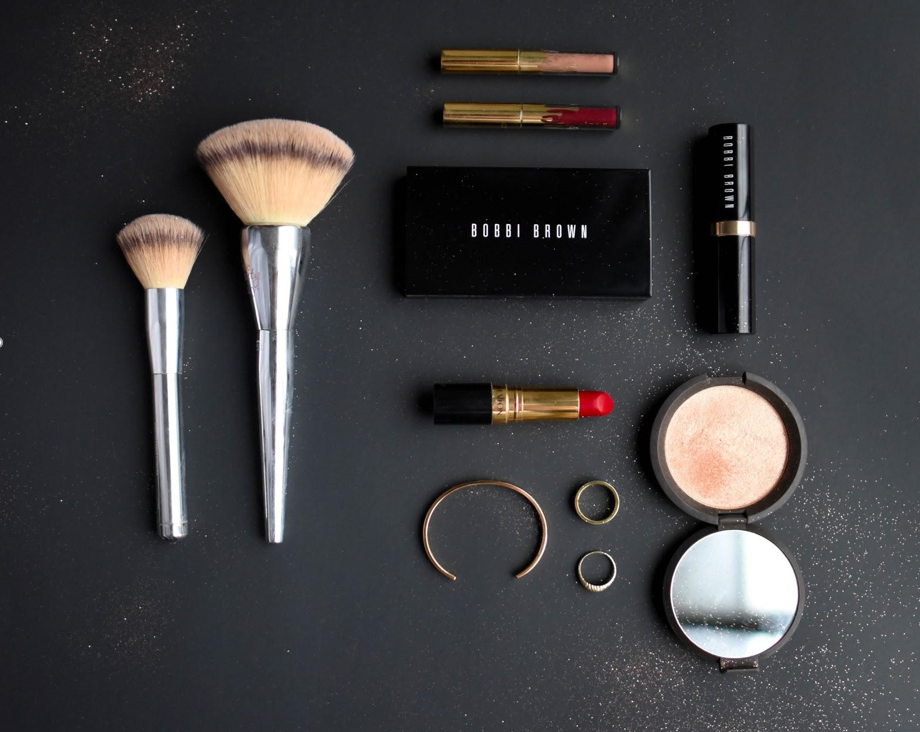 One of our favorite vanity set accessories is simple yet so useful – a magnetic makeup wall. This vanity accessory not only helps keep your makeup and brushes afloat, but it also is a great place to hang your jewelry. Simply pick up a few adhesive magnetic strips to stick to the back of your vanity items and voilà!
Fabric storage containers are great for multi-purpose use and small enough to keep tucked under your vanity desk. You can use one of the bins as a place to discard your cloth towels after wiping off your makeup and to keep your makeup towels separated from your bath towels. The containers also make a great place to store larger items like curling irons, hairdryers, and large bottles of setting spray.
A makeup brush cleaning pad may not be considered a vanity accessory, but it sure is an essential item for when you want to deep clean your makeup brushes. This

miniature textured bath mat

effectively scrubs the leftover makeup residue out of your brushes that will make them look brand new. Plus your skin will definitely thank you!
A brush drying rack is another makeup table accessory that is perfect for those that regularly maintain the cleanliness of their makeup brushes. After giving your brushes a deep shampoo and rinse, they need a place to dry (and we all know they take forever to dry). A

makeup brush drying rack

cuts drying time in half and keeps your brushes sanitary. No more towel drying and damaging bristles in the process.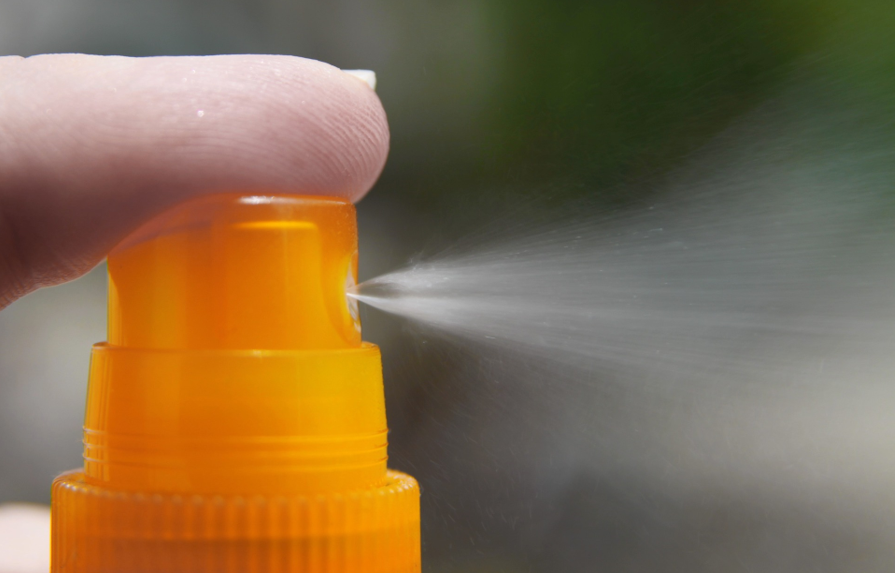 Too busy (or lazy) to wash your makeup brushes? Don't worry, that's why instant brush cleaner exists! This vanity makeup accessory is great for when you need to clean your brushes in a hurry.
A small desk fan is one of our favorite not-as-popular makeup desk accessories. Not only is it useful for keeping you cool on hot days but is also useful for helping dry your setting spray. After your makeup brushes have had a good wash, use your small desk fan to help them dry faster.
A portable ring light is great for adding a little extra light to your vanity. You can also take it on-the-go to have good lighting no matter where you take your selfies.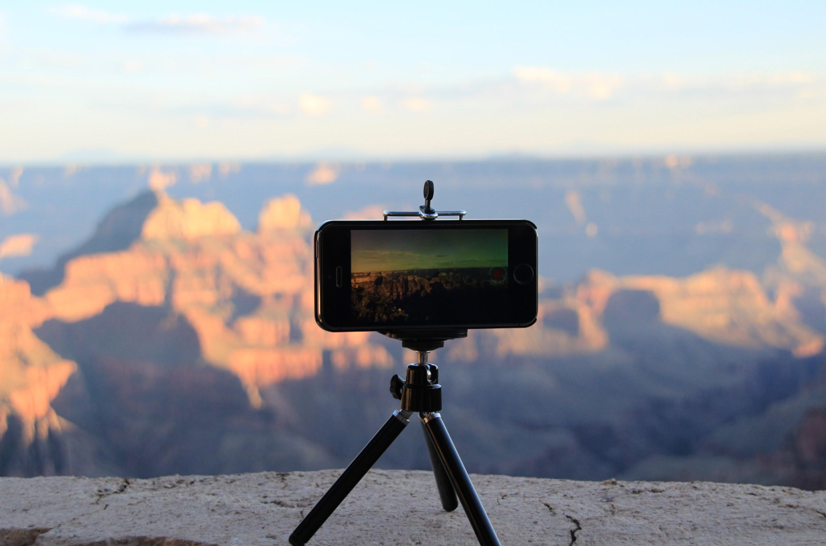 You don't need to be a Youtube famous beauty guru to own this next item, but it is useful for those that enjoy filming their makeup routine. A tripod is great to have as a vanity accessory because it gives you the ability to film your makeup application process and look back on other recordings to recreate the desired look.
You may have heard of this item before, but the anti-gravity phone case is truly a blessing for those of us that enjoy mimicking makeup tutorials but struggle to do our makeup simultaneously. The

anti-gravity phone case

lets you stick your phone to any vertical surface and it will stay there, this includes your vanity mirror. Now you don't have to pause and rewind while juggling your palette and brushes in one hand.
If you are a fan of the makeup sponge, a makeup sponge holder is a highly recommended makeup vanity accessory. Don't let your sponge get lost among your bag of brushes or makeup. There are cute and chic spiral metallic holders that make the perfect drying rack for your sponge keeping it sanitary.
Makeup travel bags are an essential vanity accessory to the makeup diva on-the-go. Keep empty ones stored in a small drawer in your vanity and then stock them up when you're ready to go!
For the fun music-loving makeup gurus, a

bluetooth mirror

is the perfect accessory to liven up your makeup routine. Freedah Luxury offers a variety of mirrors that will perfectly suit your vanity needs!
Interested in more beauty items? Visit the Freedah Luxury website for high quality vanity mirrors and portable vanity cases. For more information and distributor locations, you can email us here. Be sure to check out our other blog posts for more vanity ideas!