Whether you're an influencer or not, filming beauty and makeup tutorials can be fun. Maybe you plan on posting the video, sending it to a friend to share your technique, or just keep it to yourself. Either way, you'll need to find the best lighting for makeup videos to make sure that your person is even visible on the screen. That's where Freedah Luxury comes in.
Ring Light For Makeup
The lighting for YouTube videos makes a huge impact on the overall quality of it, so it's important to do your research and invest in a high-quality light. One of the best forms of lighting for YouTube videos is a ring light. Giving you full coverage of bright, white light, it illuminates your whole face without creating any shadows. Using ring lights for YouTube videos also provides you with extra visibility if you're doing a lot of close-up shots.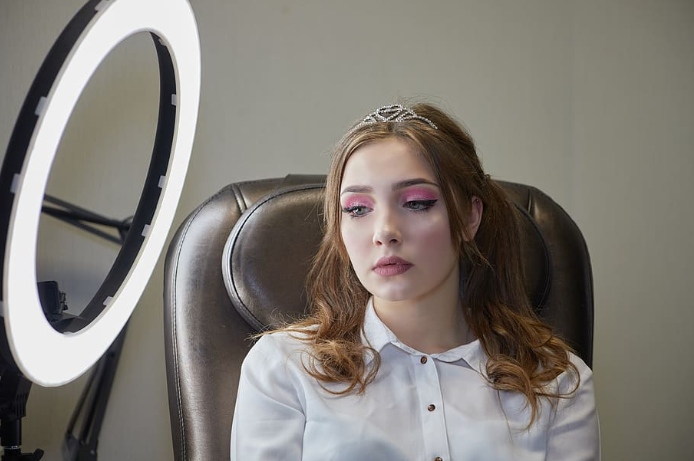 Neewer Ring Light
When you're new to makeup tutorials or just testing the waters of the YouTube beauty world, the Neewer Ring Light is a great place to start. The ring itself is 14 inches wide and is placed at the top of a sturdy tripod stand so that you can get maximum exposure. In terms of ring lights for videos, it's one of the more affordable options.
For those of you who like to take selfies and videos on your phone, specifically on Instagram, the Auxiwa light is for you. Battery-powered, clip-on ring light packs a big punch and will make you look flawless in all of your selfies. It's easy to secure on your phone, transport, and recharge. Our team at Freedah Luxury has a special love for this light, especially because it's so affordable and practical, without sacrificing any essential features.
Stellar Gemini Photo and Video Kit
One of the best ring lights for makeup available on the market today is the Stellar Gemini Photo and Video Kit. The billionaire beauty guru, Kylie Jenner, even uses this exact brand for her selfies. At $369.000, the price is pretty steep compared to other models, but the 18 inches of pure LED light makes it all worth it.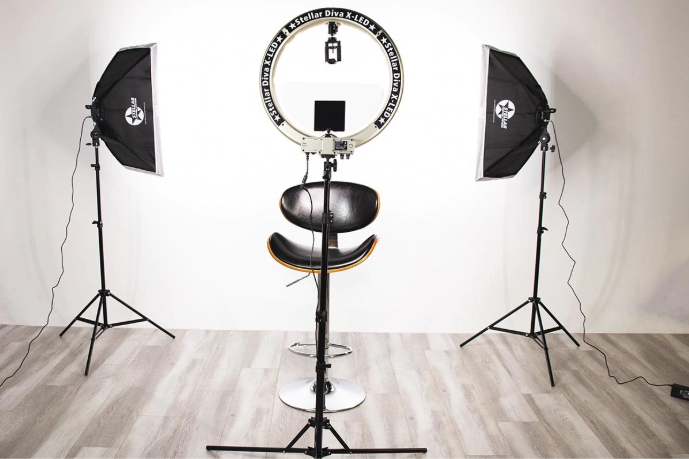 Zomei 18" Ring Light and Stand
One amazing feature of the Zomei Ring Light is the ability to dim and brighten the exposure, all the way from 1 to 100. That feature, along with an adjustable stand and even a phone holder, makes for a completely customizable experience. Whether you're wanting to use ring lights for YouTube videos, portrait photography, selfies, or Instagram live streams, you cannot go wrong with the Zomei light.
If you're also in the market for a vanity, Freedah Luxury offers an old-style Hollywood vanity mirror with high-powered LED lights, to give you the same effect as a classic ring light. It also comes with a variety of high-tech features that make for the ultimate makeup experience, like sensitive touch activation, Bluetooth speakers, and USB ports.
Whatever you choose to go with in terms of ring lights for makeup, it's important to prioritize the LED brightness. What makes ring lights so effective is the absence of shadows that are typically cast and the ability to brighten anyone's face. Adding these lights to your beauty routine takes it to a whole new level!