Have you been contemplating adding a vanity to your bedroom but you don't have enough space for the vanity of your dreams? Believe it or not, you can probably fit your perfect vanity into your existing space without it feeling cramped or busy – you just need to find the right small bedroom vanity! Luckily, we've listed our top vanity ideas for small bedrooms below so that you can find the perfect small space vanity for you!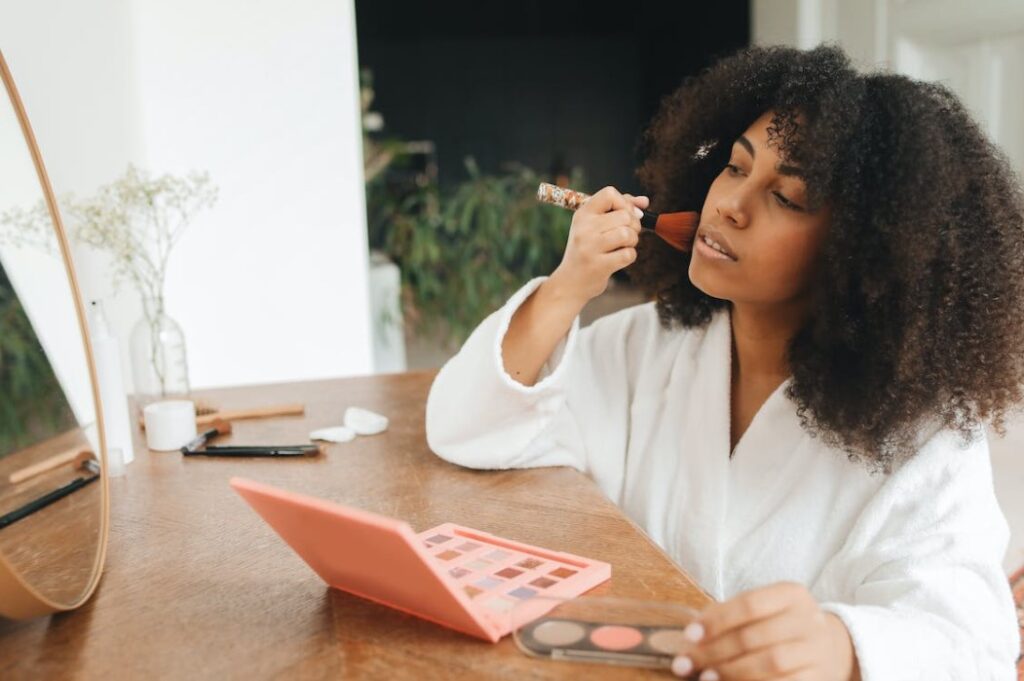 Sleek and Modern
If you prefer a more modern, understated look, then there are tons of small space makeup vanity options for you to choose from. Don't be afraid to mix metals when it comes to the furniture you already have in your bedroom. For example, you may opt for a brushed nickel vanity even though your bedside tables are gold. Most designers, in fact, agree that anything that is too matchy-matchy is out of style. Stick with something that still gives off the same vibe so that it will add to your room without standing out or looking too similar.
Glamorous Luxury
Is glitz and glam more your style? Then we've got the perfect small bedroom vanity for you! You can opt for a mirrored makeup vanity that will take the luxe level up 10 notches. Or go with one that has a more minimal base with a gorgeous mirror on top. A Hollywood vanity mirror is the perfect addition to any table to take it from drab to fab in a matter of seconds. If you go that route, you'll easily be able to find a table that fits into your existing space and turn it into a small bedroom vanity that is dripping in glamor.
Antique Timeless
There are tons of small antique pieces that you could repurpose as a makeup vanity. Look for one that isn't too deep so that it easily fits into your small space. Depending on the type of furniture piece that you find, you may need to supplement with additional storage. Look for an antique tray to stay on theme. Or you can also opt for a more modern twist with a lucite organizer. Either way, you'll create a statement piece that will add some drama to your space.
Space Saving Corner
The best makeup vanity for small spaces is arguably one that fits into a corner instead of along the wall. A corner vanity is a huge space saver that allows you to take advantage of your space without taking up unnecessary room. You'll have tons of room for your products and tools, but since the surface area of a corner vanity tends to be a bit smaller, look for one that has built in storage. That way, you can be sure the top of your vanity is as decluttered as possible.
Double Duty
If you're trying to make room for a vanity but also want to have a desk in your bedroom, then you may want to look for a convertible vanity that also serves as a desk. One of the best vanity ideas for small bedrooms is one that serves double duty. You can fold the mirror up when you want to use it as a vanity and fold it down when you need it to function as a desk. It's the two-in-one furniture piece that is a space saving miracle for small bedrooms!
Now that you know all the different types of small space vanities, you can choose the one that fits both your style and your space. You'll be achieving your perfect makeup look in no time while still having plenty of space!