When it comes to traveling with your favorite makeup essentials, less is more. Keep in mind what you use most, and what you can leave behind. Packing is a delicate process; you don't want your $40 foundation spilling over the other items in your suitcase. That is why we've curated these tips for how to travel with makeup.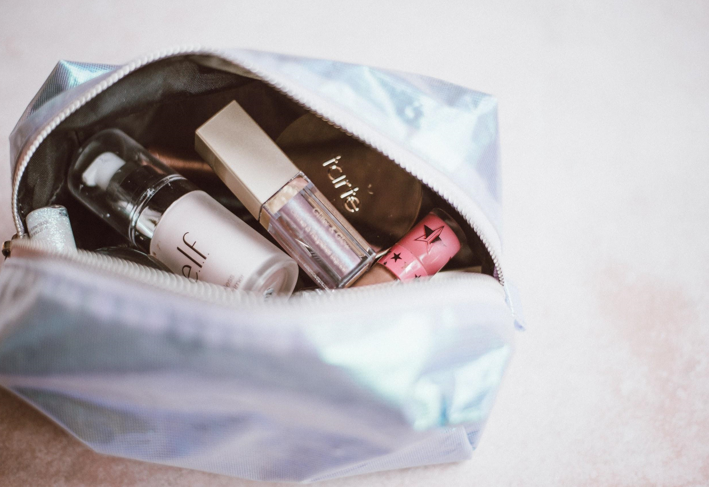 If you're a makeup artist heading to a big event like a wedding or a runway show, we recommend our professional makeup travel case equipped with light bulbs, a large mirror, and compartments for your brushes. This highly functional makeup artist travel case has everything you need and more to be prepared for occasions big and small.
Prefer to travel on the lighter side? Look no further to find the perfect carry-on makeup bag. Organizing your makeup in a carry-on has never been easier thanks to this cosmetic case by Béis. Its spill-proof compartments will give you peace of mind.
Some bigger items may be harder to pack. Frequently asked questions are, "Can you bring eyeshadow palettes on a plane?" or "Can you bring setting spray in a carry-on?" and the answer to both these questions depends on the size of these items. Larger eyeshadow palettes that contain 30 colors or more probably won't fit, or will at least take up most of the space in your carry-on. To maximize space, you should put smaller sized travel makeup items in your carry-on first then bigger items second or in a separate checked bag. To get through security at the airport more efficiently, you should put all your liquids like face oils, setting spray and makeup primer in a clear bag in your carry-on. For liquids exceeding 3.4 fl oz, you will need to store those in a checked bag. If you have bigger liquid items but don't want to check a bag, you can use these small travel containers perfect for storing moisturizers and eye creams.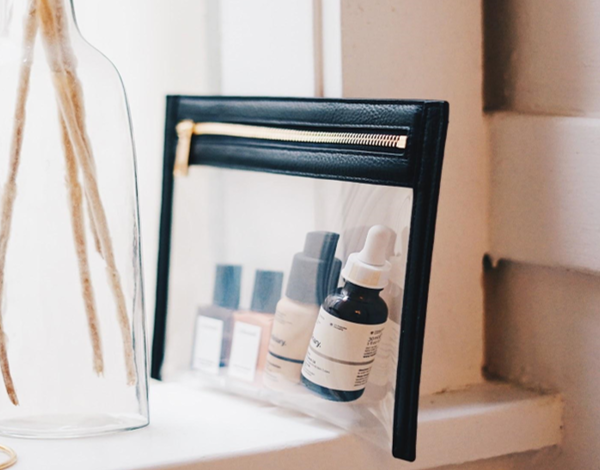 Makeup in carry-ons is less prone to breaking than makeup in checked bags. If you are storing palettes and liquids in a checked bag, you should use packing cubes in addition to cosmetic cases as an extra measure to protect your clothes. Packing cubes help to cushion your makeup while also protecting the other items in your bag. Plus, they're reusable!
For when you're traveling or staying home, we have a variety of items that can satisfy your makeup needs. Shop Freedah Luxury for quality vanity mirrors, vanity travel cases, and bluetooth LED makeup mirrors.