Some people like a minimalist vanity to do their makeup. Maybe they don't want clutter or anything to distract them. Maybe they just prefer minimalism. Other people like to spice up their makeup vanities and add all kinds of decorations and features. The possibilities are as limitless as your creativity, but to jumpstart your brainstorming process, Freedah Luxury wanted to share our favorite makeup vanity ideas. We hope they inspire you!
Luxury Chair
Do you take your time with your makeup routine? If so, a regular wooden chair or stool could make sitting down too long quite a pain. Adding a cushioned seat to your set up is a great makeup table idea, as it allows you to really get comfortable and settle in. The Mercer41 Scates Vanity Stool and the Mcevoy Vanity Stool by Mercury Row are great ones to start with. Go on…you know you want to!
Vintage Hollywood Makeup Vanity Ideas
At Freedah Luxury, we're a sucker for the old Hollywood makeup vanity phase. The Golden Era of black and white films and Katherine Hepburn are days past, but these days, it's not hard to get your hands on the iconic Hollywood vanity. Large light bulbs and large dimensions will make you feel like you're pampering yourself in your dressing room on the set of the latest "flick."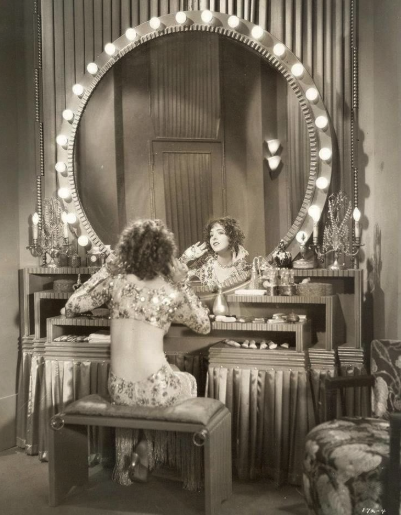 Minimalist Makeup Desk Ideas
Want to keep it simple? A classic white table, large circle vanity mirror, and a couple of great makeup organizers will keep things nice and neat so you can focus all your efforts on that flawless face of yours! Just because you've chosen a simple vanity setup, doesn't mean that you're by any means, being short with yourself. Put your own stamp on it by being creative with your makeup vanity setup ideas regardless of its minimal design.
Bump Those Beats
When you're doing your makeup routine, it's about you. It's time set aside for you to focus on yourself and pamper if you want. Investing in a Bluetooth speaker is a great makeup desk idea. Going to the club? Listen to some hip hop! Going to dinner with friends? How about some 80's throwbacks! The world is your oyster!
(And did we mention that our makeup vanities at Freedah Luxury comes with a built-in Bluetooth sound system?)
Fairy Lights
One of our favorite bedroom makeup vanity ideas is adding fairy lights to the display. Draped across the top of the mirror, or hanging above the vanity on the wall, can create a magical illusion and add a whole new layer of light. You can also create the appearance of fireflies in a jar by taking a bit of those fairy lights and keeping them in a mason jar. You can keep them on the vanity itself or on a bookshelf nearby!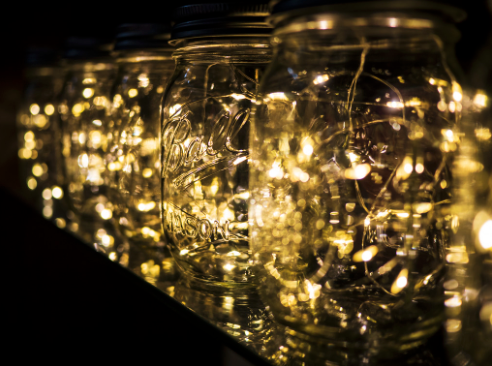 Light It Up Makeup Vanity Ideas
Some vanities come with built-in LED lights that can change colors with the flip of a switch or click of an app on your phone. These lights are also available to buy online, so you can set them up on your own if you want to add your own personal touch. Red, purple, blue, and green lights, whatever you want! 
Who doesn't love a little mood lighting?
Designer Makeup Vanity
If you've got a thing for all things designer, you can set up your makeup vanity so that all of your favorites are on display. Wall hooks will be great for those Gucci bags, a lipstick organizer will be great for all your favorite Mac products, and an elegant gold jewelry stand can hold your Vanessa Mooney rings! 
We've made it very clear at Freedah Luxury, that we believe in spoiling yourself. Getting creative with your makeup vanity decor ideas is just another way of showing that. Your makeup space should be where you feel most comfortable and at home. So what are you waiting for?