Setting up your vanity might not seem like the most exciting thing in the world. You have to figure out where you're going to place it, set up the furniture for it if it's only a vanity mirror, and these both require a bit of mundane planning. Yet, after all of it is finally set up, you'll get to be creative with your vanity decor and start shopping for accessories. At Freedah Luxury, we are obsessed with having the perfect vanity and want to share all of our makeup vanity decor ideas and tips with you.
Best Vanity Makeup Chairs
Having a professional makeup chair as part of your vanity set up will not only add a whole new level of professionalism but will also allow you to comfortably play out your makeup routine. Our artist chair at Freedah Luxury is durable, foldable, and stylish. With comfortable fabric and even a footrest, you'll feel like a proper movie star in your rose gold or silver throne.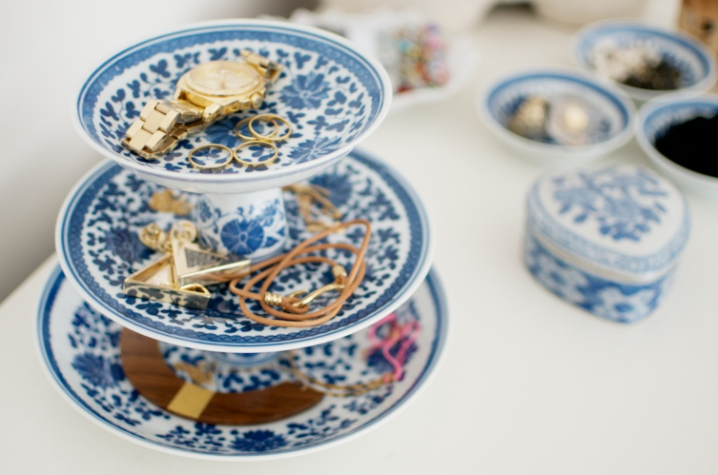 Organizer Bowls and Dishes
No matter who you are, it's easy to let your jewelry, hair clips, loose change, and trinkets gather up on your desk or vanity. Since the whole idea of an at-home vanity mirror is to treat yourself to a luxurious makeup experience, a few stylish containers will keep you organized. Our favorites at Freedah Luxury are Clear Bowls by HAY, any dishes from Anthropologie, or the BDB jewelry dishes by Meus.

Rollerball and Travel-Size Perfumes
A lot of us have a favorite perfume which we buy in the biggest form possible, but a handful of travel-size perfumes can have you feeling like a new woman. It's nice to change things up, and with a small investment, you can have your choice of wonderful smells. For those in the market, Neiman Marcus has a wonderful selection of mini perfumes.
Hair Brush or Comb
Your hair care routine should not be neglected when you're zoned into your make vanity set up. Hair oils and leave-in conditioners will keep your hair hydrated and shiny, but you should never miss your twice-daily hair brushing. By brushing your hair (especially with a high-quality brush such as Harry Josh Premium Oval Brush) you stimulate the blood flow to your scalp which aids in hair growth and helps stimulate our hair's natural oil production.
Scented Candle and Makeup Wipes
Besides being a great asset to your makeup application process, your vanity setup should be a place where you can unwind and prepare yourself for deep, refreshing sleep. Makeup wipes are important because sleeping with your makeup on can clog your pores, irritates your eyes, dries your skin, and can weaken your eyelashes. It only takes a few moments to clean your face with the Garnier Charcoal Skin Wipes or e.l.f.'s Cruelty-Free Makeup Remover Wipes but, boy, is it worth it.
In addition to your makeup removal, a night-time playlist from Spotify and the scented candle will get you ready for your warm, comfy bed. The best candle scents to help you sleep are Lavender, Chamomile, Rose, Sandalwood, and of course, Vanilla. Who can resist?
At Freedah Luxury, we want to make sure you have everything you need to feel your best. Whether that's a comfy bench for your vanity set up or a scented candle, even the little things can make a big difference.