When it comes to creating your perfect vanity, your mirror choice plays a huge part in the look and feel of your vanity. As there are tons of different styles of mirrors to choose from, we thought you could use some help in deciding which mirror is right for you.
So, whether you're going for modern minimalist or lush opulence, we can help you choose the perfect vanity mirror for your space. Take a look at our list below to find the mirror that will take your vanity to the next level.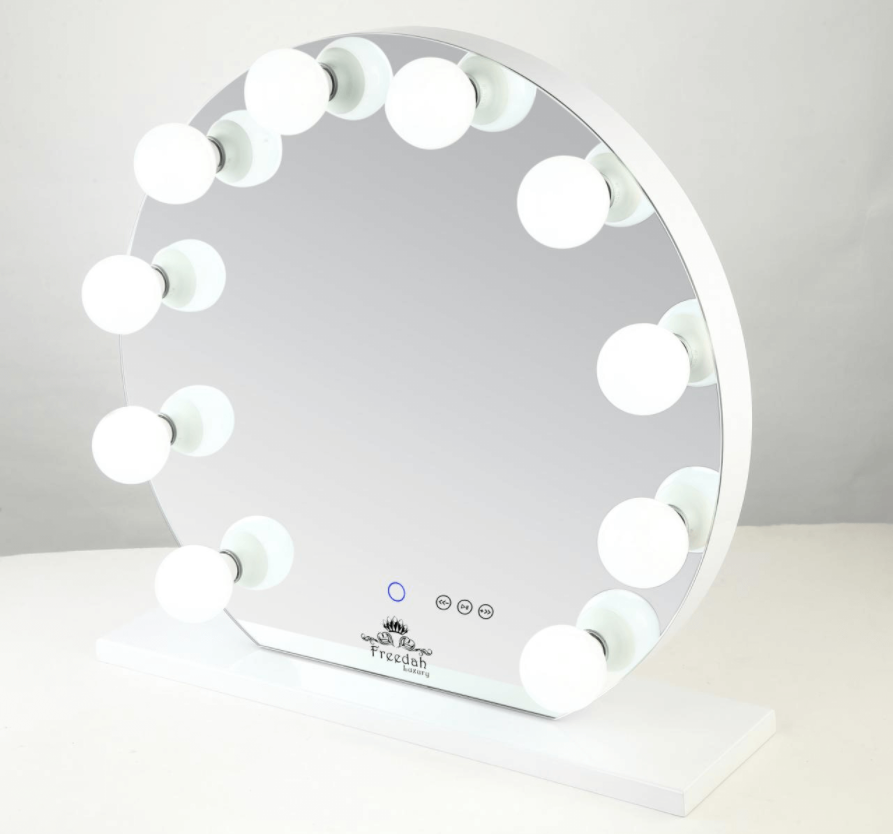 Unframed
One of the most common types of vanity mirrors you'll find is a standard unframed mirror. Large, rectangular mirrors that go from the edge of the vanity up to almost the ceiling are super common. While they're not currently "in style", per se, they're certainly practical and work great as a vanity mirror.
If you've got an older unframed mirror that you want to spice up, try adding a frame to it! If your style is farmhouse chic, making a homemade frame out of reclaimed wood would instantly give your mirror the rustic look you're going for. Or if DIY isn't your thing, try finding a vintage frame to hang on top of your mirror. You may also be going for a more sleek and modern look, and in that case your unframed mirror might be the perfect fit as is!
Lighted
Another common type of vanity mirror is a lighted mirror. Lighted mirrors come in a variety of different options and serve different purposes as well. Whether you're looking for subtle mood lighting or a well-lit space to achieve your perfect look, there's a lighted mirror out there that is perfect for you.
Backlit
Backlit mirrors are a type of vanity mirror that offer a beautiful dramatic effect but oftentimes don't actually add that much light. The bulbs on a backlit mirror sit behind the mirror and illuminate the wall and out the sides of the mirror. Because of the location of the bulbs, the light doesn't really help to illuminate your face all that well, so they aren't ideal for applying makeup. So, if you do want a backlit mirror for your vanity setup, you may also want to invest in additional lighting for when you're applying your look.
Front Lit
A front lit mirror will offer more light than a backlit one, as the bulbs are facing you instead of facing the wall. However, oftentimes the bulbs on front lit mirrors are covered by frosted glass to diffuse the light a bit. This helps to give a softer glow rather than a bright light.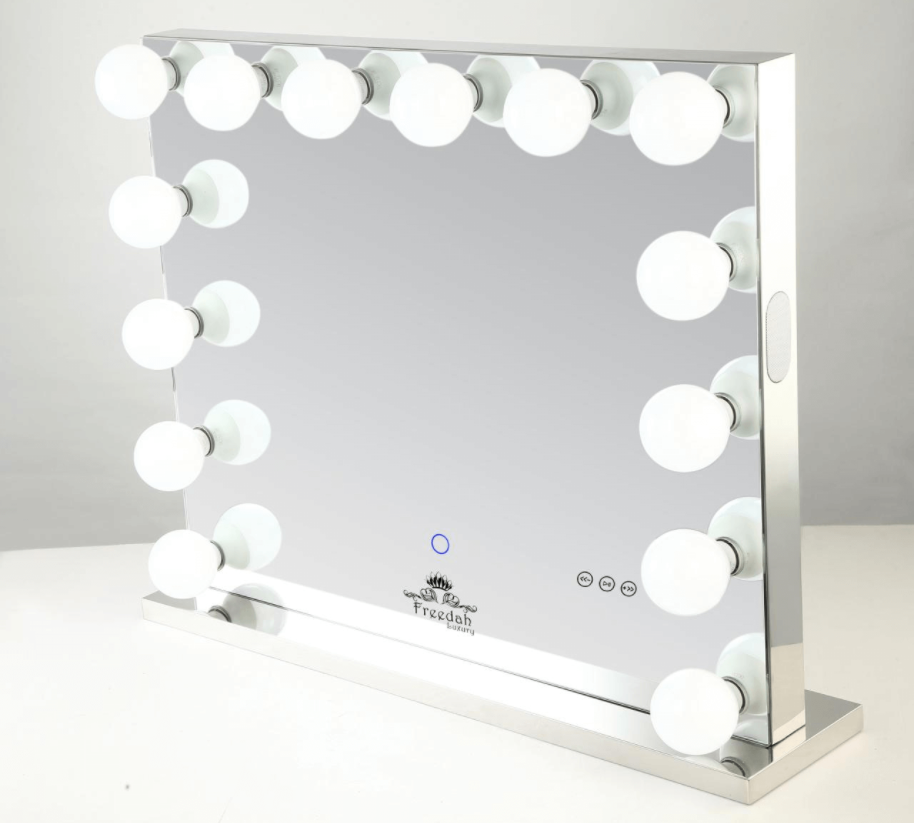 Hollywood
The Hollywood vanity mirror is our favorite type of mirror! When it comes to applying your makeup, having the right lighting is essential if you want to get the perfect application. And that's what makes a Hollywood mirror the ideal mirror to pair with your vanity.
Hollywood mirrors have bright bulbs that line the outer edge of the mirror. These bulbs help to illuminate your face from all angles and eliminate those pesky shadows that keep you from getting your look just right. Check out our collection of Hollywood vanity mirrors to find the perfect makeup vanity mirror for you.
Mirrored Cabinets
Another old school mirror that you may have in your house from way back when is the mirrored medicine cabinet. While this mirror may seem like a thing of the past, don't forget all the benefits it brings. This mirror does double duty by providing you with your reflection as well as a ton of extra space to hold anything that doesn't fit in your drawers. If you're low on storage or counter space, then a mirrored cabinet is definitely a great option.
Ornate
Large mirrors with beautiful, ornate frames have become popular recently. While your style may not be luxurious and opulent across the board, sometimes all you need is one big statement piece to make the whole room feel elegant. Just be sure to pay close attention to the quality of the mirror – you don't want to sacrifice quality for style.
Unique Shapes
And last but not least, we've got uniquely shaped mirrors. Raise your hand if you've got a circle mirror hanging up in your house somewhere. If you do, you're not alone! Circle mirrors have been all the rage recently.
Circle mirrors better watch their back, though, because arched mirrors are having their moment. You've probably seen arched mirrors take over your feeds, so if you're looking to keep up with the most current trend, get your hands on an arched mirror (if you can).
Now that we've covered all the most popular types of vanity mirrors, you can find the perfect mirror that suits your vanity space. For the best lighting for your makeup application, be sure to check out our selection of high quality makeup mirrors. We'll help to ensure your face is well lit from all angles and make sure you achieve your perfect look!